Did you hear? Canadian families will pay nearly $700 more for groceries in 2021.
It's easy to waltz down the grocery store aisle and fill up your basket with things that are not on your list. Life is busy and its easy to pop into the grocery store to grab a few things, there just does not seem to be any time to make a plan. This can weigh heavy on your budget! How can you save on food costs?
Start by taking a close look at how much on average you spend on groceries, its probably more than you think.  Statistics Canada reports that the average Canadian household spends about $214 per person on food each month.  This does not include eating out.
Where, how and when you shop can make a difference in how much you can save and allow you to stick to your budget. Here are some tips that may help you save money on your grocery bill.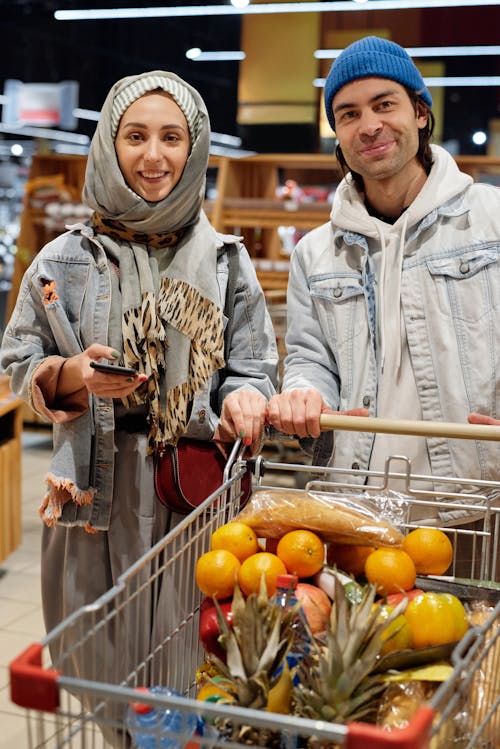 You can save 25% on your groceries if you buy generic brands instead of name brands. You might not want to completely ignore brand name groceries as they do go on sale; however, if you can substitute generic or no name brands for brand names, you can begin to experience some real savings. Grocery stores will sometimes price match competitor's flyers, this can save you up to 10% annually.
Make a grocery list and stick to it, people who can avoid impulse spending can save up to 23% on their grocery bill. Try taking only cash to the grocery store, knowing you only have $50 in your wallet means you only have $50 to spend on your list, this can be intimidating however you are less likely to impulse buy.
Order your groceries online then pick-up later, this is a fantastic way to buy because it keeps you from impulse purchasing.
Planning ahead can help you SAVE. Meal planning is a major tool when it comes to saving on groceries, only purchase what you need for the week, it also helps reduce waste. When you plan your meals, you can plan to make enough to have leftovers to take for lunch the next day or freeze for a quick meal another day.
When purchasing items like toilet paper, laundry detergent and cleaning supplies make sure to calculate these separately in your budget as they are not items you buy as frequently as food. Try to buy these items at larger stores like Walmart or Great Canadian Superstore and watch for these items to be on sale.
Shop on a full stomach, you will be less likely to buy less snacks or things you don't need
Use apps on your smartphone when you are searching for ways to save money on groceries. Checkout51 and Flipp are just a few apps that can help you save.
Go through your fridge and cupboards weekly before shopping and take inventory, think of different things you can make with the items you already have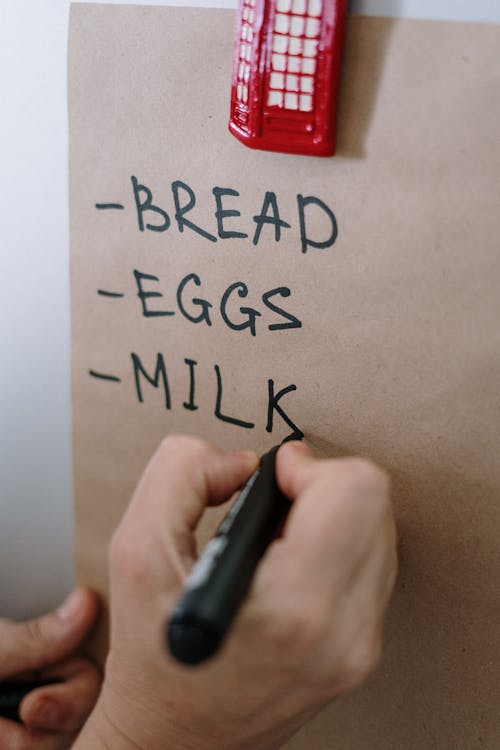 A few new habits can help you lower your monthly grocery bill, stick to your budget, and meet your money goals faster. Be prepared with a shopping list you have compiled based on your meal plan for the week. By living within your budget, you will have more cash to pay down debt, invest for the future, or save for something fun—like a babysitter and a nice meal out where someone else cooks and cleans up.
Think about how much food waste there is, this is money in the garbage. 63% of the food Canadians throw away could have been eaten. For the average Canadian household that amounts to 140 kilograms of wasted food per year – at a cost of more than $1,100 per year. Instead of money in the garbage, put money in your savings account.
Bottom line! Put your grocery budget on a diet, consumers should allocate $200 to $250 per person for grocery money every month; however, if you implement many of the tips above you can reduce to $125 per person, this means getting organized and being motivated to save for your financial goals. Need a fresh start – call us for a free consultation.